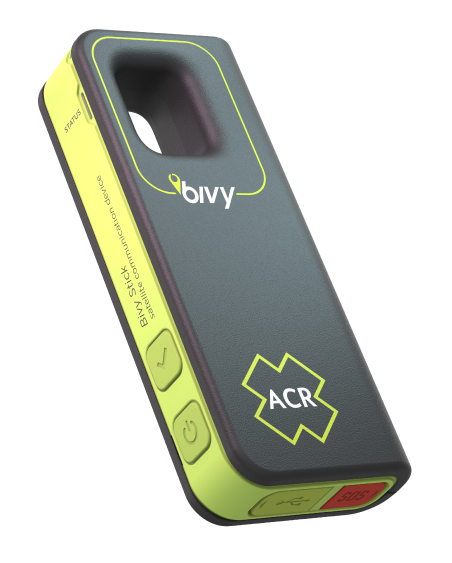 WATCH THE FILM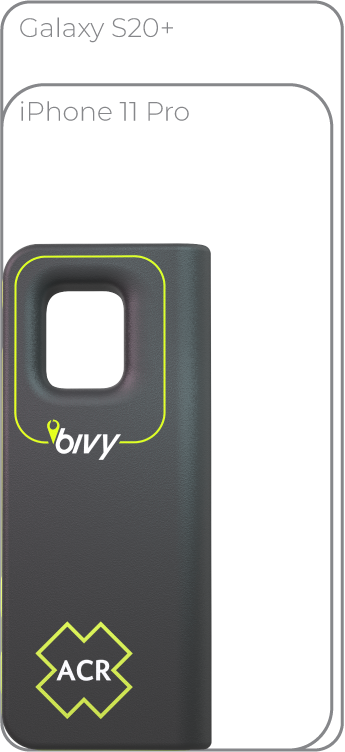 THE SMALLEST,
MOST SIMPLE
SATELLITE
COMMUNICATION
DEVICE IN THE WORLD.
Weighs just 100 g...
about half the weight of your cell phone.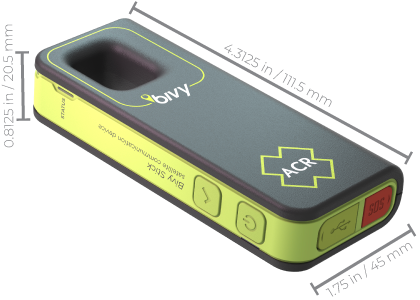 2-WAY TEXT SATELLITE COMMUNICATION
Able to send text messages to phone numbers or email addresses.
LOCATION SHARING & TRACKING
Keep your loved ones up-to-date on your progress or share a single location when you reach camp.
CHECK-IN BUTTON
Check in button on the device sends unlimited free preset messages and your location without using your phone.
100% GLOBAL SATELLITE COVERAGE
Works anywhere you can see the sky.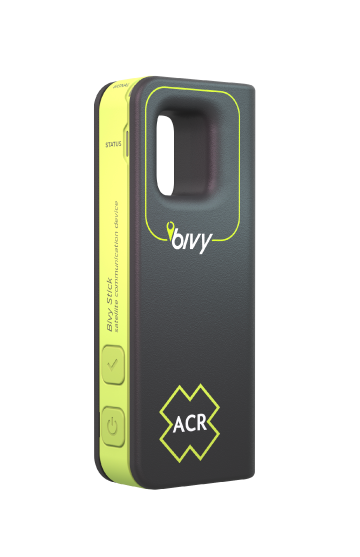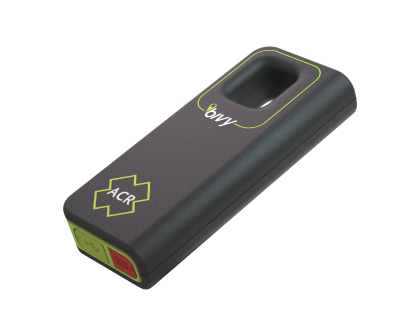 SOS COMMUNICATION
ON THE APP &
ON THE DEVICE
• The dedicated SOS button on the device is protected from accidental use.
• Emergency service provided by Global Rescue.
ABOUT GLOBAL RESCUE
Global Rescue is an industry leader, providing 24/7/365 medical, security, evacuation, travel risk and crisis management services to travelers around the world. Bivy members in need of help in an emergency can reach Global Rescue through their Bivy device and receive assistance or evacuation on a fee for service basis. Bivy members can also upgrade to a full Global Rescue membership on either a short term or annual basis and be entitled to the full suite of services whenever they are traveling more than 100 miles from home. There is no charge for these services for full Global Rescue members other than their actual membership fee.
COMPATIBLE WITH ALL
GOPRO
®

MOUNTS

Secure your Stick to your vehicle, pack, bike, or anything else you have in mind using the GoPro

®

mounting system.*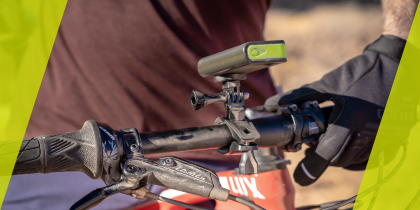 IPX7 INGRESS
PROTECTION RATING
Rest assured the Stick can handle whatever mother nature (and you) can throw at it.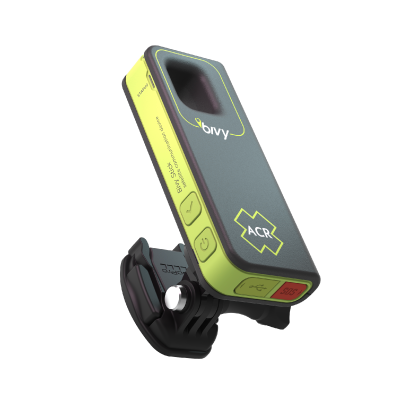 PRICING PLANS
Basic - $17.99 - 20 Credits
Plus - $39.99 - 100 Credits
Unlimited - $49.99 - Unlimited Credits
Overage - $0.50/Credit
No hidden fees or contract. All plans are active for 30 days.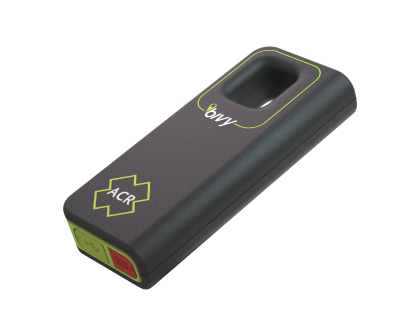 CREDITS DESCRIPTION
When you activate your Bivy Stick, you are given credits to use. Each credit is basically one action of the Bivy Stick. 1 credit = 1 message, or 1 location share, or 1 weather report, or 1 hour of tracking. Preset Check-In messages, however, are unlimited and free. Your credits are valid for as long as your Bivy Stick is active. If you use all credits and are way off-the-grid out of service, your device will still work great and you will be charged $0.50 per additional credit used. If you do not use all of your credits by the end of 30 days, and you pay the monthly base plan to keep the device active, all unused credits will rollover and are available to use later.